HR & Benefits Consulting
Now, more than ever, you probably need guidance related to your employees and their benefits. Since the start of the COVID-19 crisis, we have answered many of your questions:
how furlough, reduced hours, and termination will each affect employee benefits
how to continue different types of benefits for employees who are not actively working
whether new waiting periods will be required when separated employees come back to work
These kinds of questions fall right in our wheelhouse because they relate to insurance carrier rules. Whether your plans are fully insured or level-funded, your contract with the insurance company will, for the most part, determine what you can and cannot do within the boundaries of each specific benefit plan.
What we have historically not been able to address is how a Company's broader policies and practices can best be adapted to emerging benefits issues like COVID-19. These are challenges of a different kind – deciding whether and how new laws and regulations apply to your Company, updating existing policies, and developing forms and processes to manage the new requirements. We are now prepared to help companies navigate beyond the carrier rules and Plan documents and into the intersection of employee benefits compliance and human resources consulting.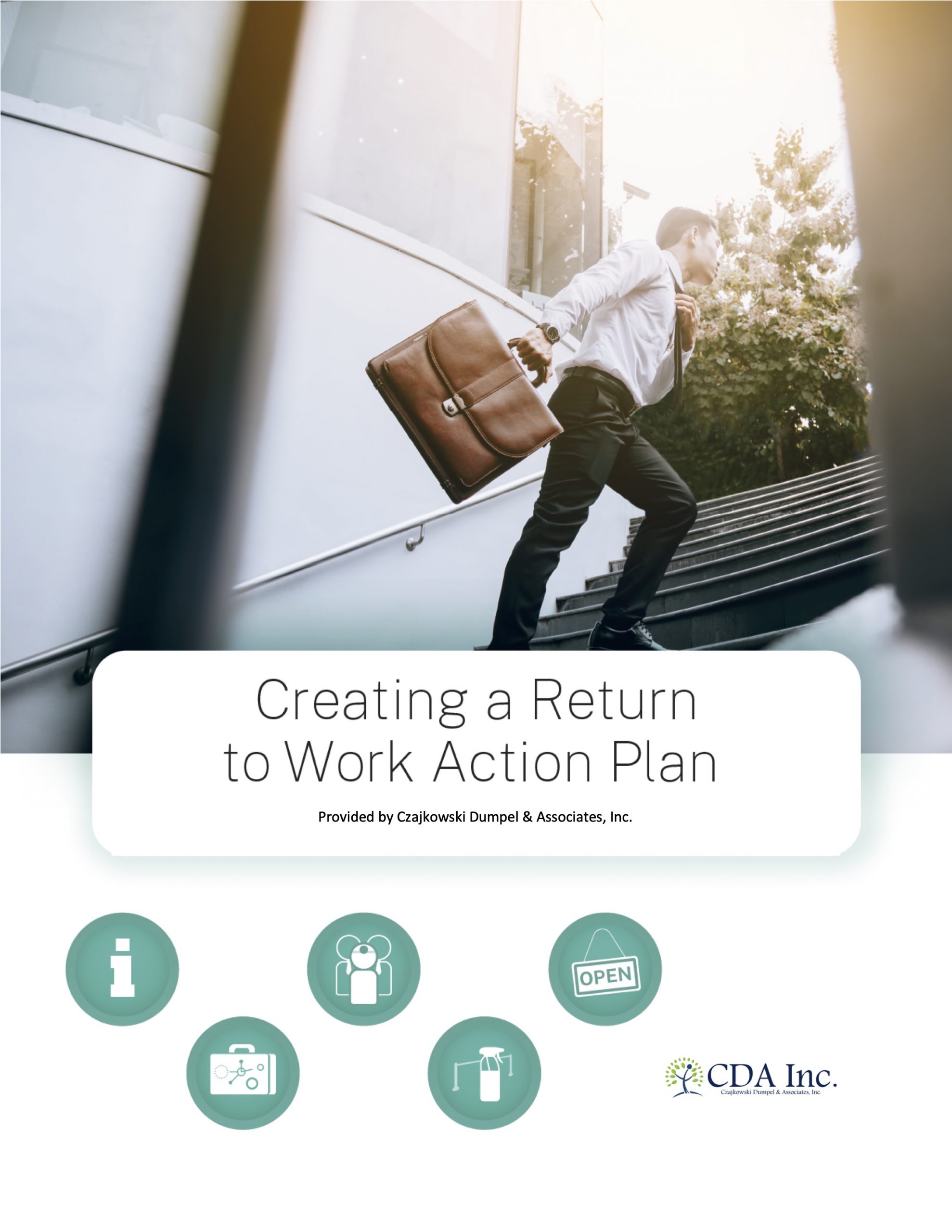 The COVID-19 pandemic has created a growing need for this expertise and, with an SPHR-certified Consultant on staff, CDA, Inc. is positioned to help companies cope with some of the threats and opportunities presented by this new reality. If you are now making decisions about how a return to work should be structured in your organization, we would welcome the opportunity to propose services that will meet your needs.
We will, of course, continue to provide the information and guidance that fall within the scope of "carrier rules" as a standard, no-fee, component of our broker relationship with you — along with the high levels of service that have always defined our Agency.